Bring Home Olga's New Take & Bake Kits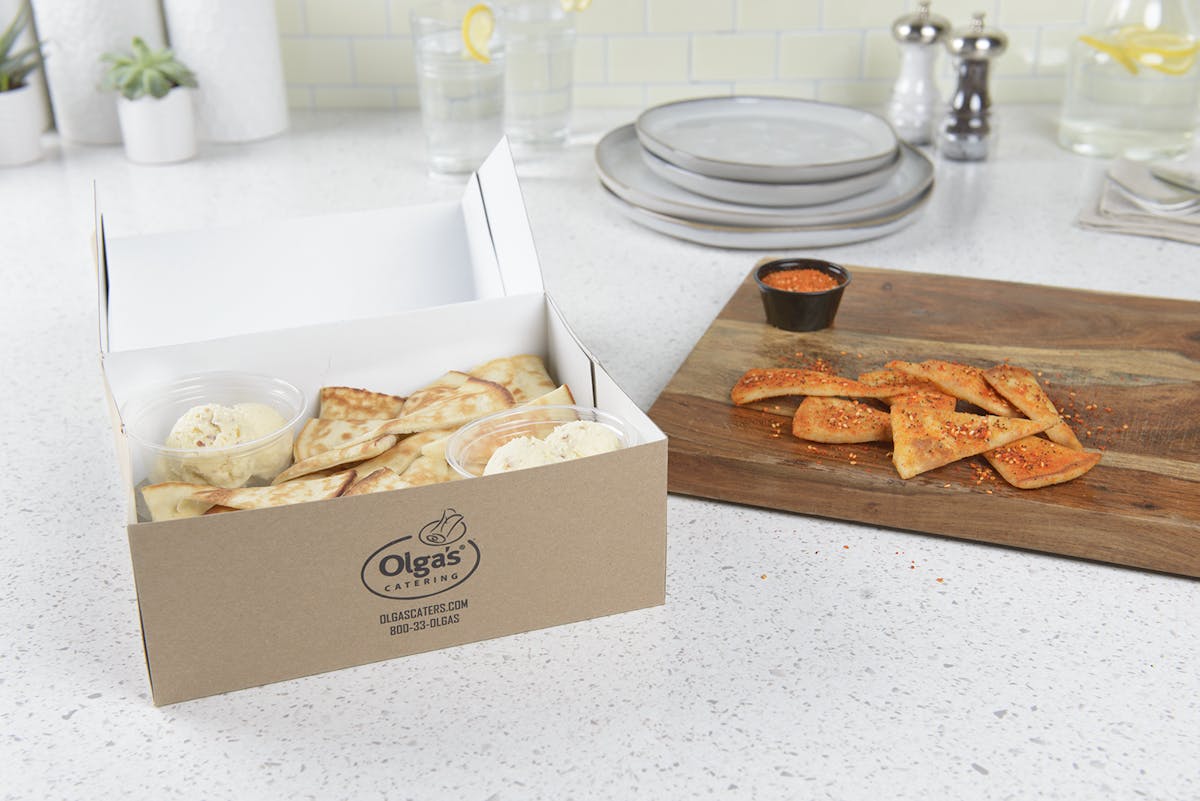 Take a taste of Olga's home with you with our Take & Bake Kits! Simply follow the directions, reheat, and serve. Choose from these kits to fit most any occasion:
The Original Olga Take & Bake Kit: The Original Olga® you know and love for you made into an experience to cook at home with the family! Serves 4 or Serves 8
Olga's Snackers Take & Bake Kit: Bring the creation of our famous Olga's Snackers® home! Complete with baking instructions to make it an easy to please snack for the family. Serves 8 - 10
Olga's Spinach & Cheese Pie Take & Bake Kit: Olga's famous Spinach & Cheese Pies ready to be baked fresh in your home oven. Serves 6
To order online, click here, choose your preferred store, and select 'Take & Bake Kits' in the dropdown menu.
To purchase in-person at the store nearest you, click here.