Main content starts here, tab to start navigating
We're dedicated to growing our brand, but more importantly each individual within our TEAM. We commit to developing each TEAM member, and we reward achievements where it counts.
Promoting from within and prize contests are just two of the ways we thank the TEAM at Olga's for their talent.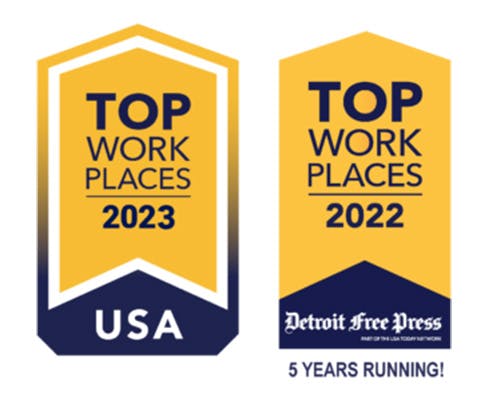 Olga's Kitchen is part of Michigan-based TEAM Schostak Family Restaurants. Based in Livonia, we employ over 4,000 employees across multiple brands and are looking to grow our TEAM. If you're a pleasant, hard-working individual, we invite you to explore below and apply to become a part of the TEAM.
We have over 700 Olga team members who share our commitment to:
Serve the freshest and most delicious food & beverages
Provide exceptional guest service
Maintain impeccably clean & safe restaurants
Join Our Team and You'll Receive:
An Engaging & Collaborative Culture
Unique Benefits (and Competitive Pay)
Growth Potential
Comprehensive Training
An Engaging & Collaborative Culture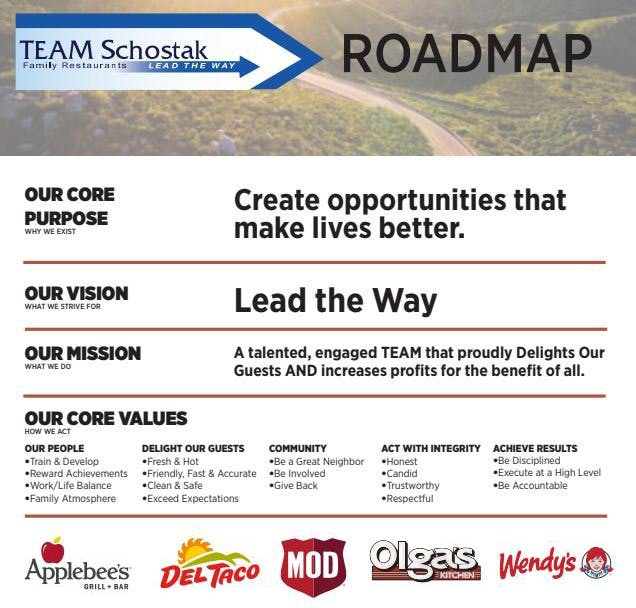 TEAM Schostak believes in our carefully crafted TSFR Roadmap. First on the list of core values is Our People. We strive to embrace a family atmosphere in our culture while promoting work/life balance, a combination we feel makes us an employer of choice.
Benefits
At Olga's Kitchen, we strive to maintain a respectful environment that provides a perfect work-life balance. Our hours of operation assure that you'll never start too early or work too late.
Our Michigan-based organization not only has the stability of a company with 40 years in business, but we also offer benefits that rival those of much larger companies. Depending upon your position and status, we can provide you:
Health and Major Medical Insurance
Wellness Plans
Flexible Spending Account
Dental Insurance
401K plan
Vision Insurance
Group Life Insurance
Supplemental Life Insurance
Short Term Disability Insurance
Long Term Disability Insurance
Paid Training
Employee Assistance Program
Paid Time Off
Growth Opportunities
In addition to these benefits, you'll also receive company incentives, which include:
Meal Discounts
Performance-Based Bonuses
Merit-Based Compensation Increases
Service Awards